THE PIPE NEBULA
DARK NEBULA IN OPHIUCHUS
(Image Centred at ra 17h:21m / dec -27:25)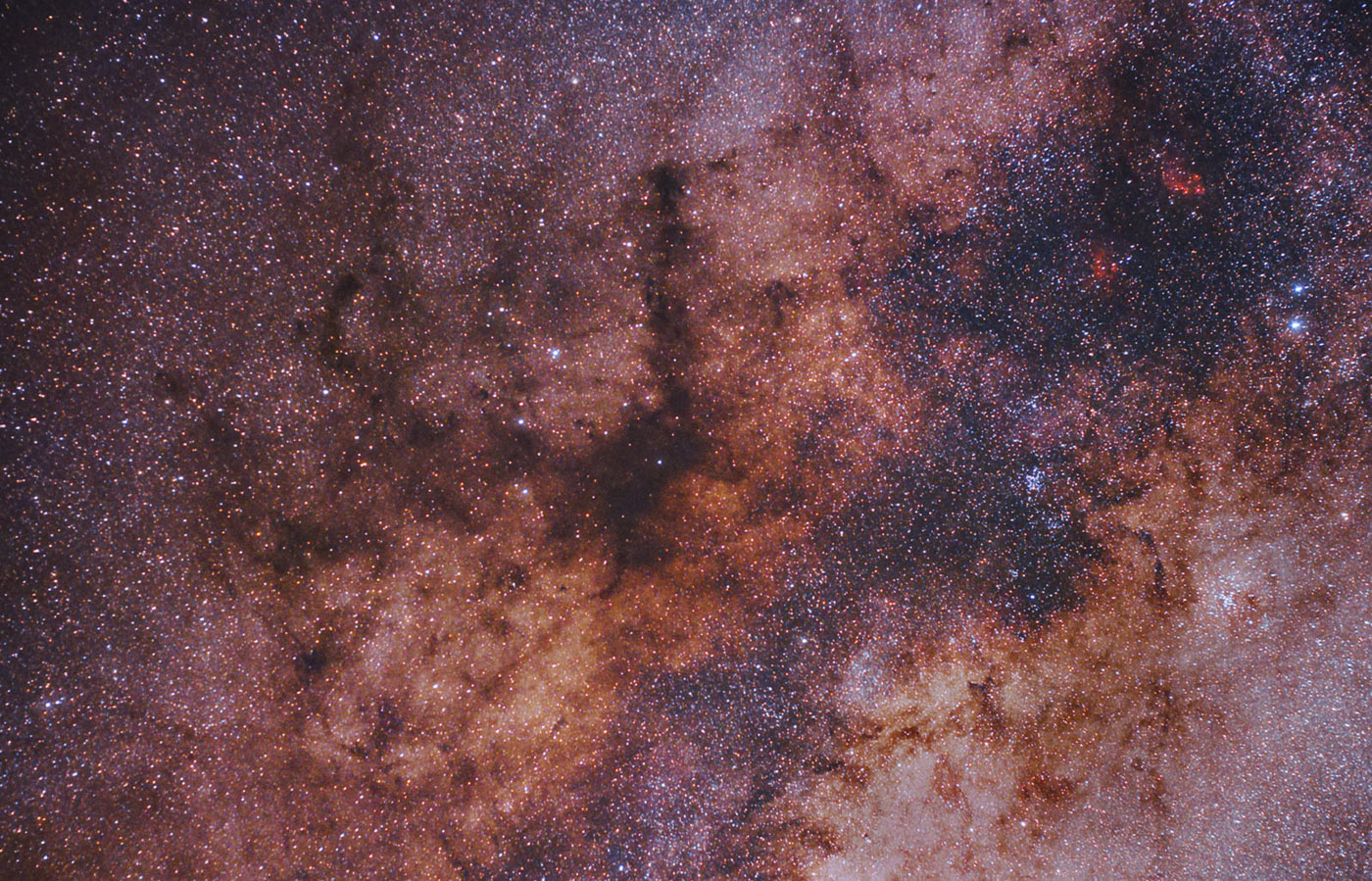 (In collaboration with Damian Avila; Leonardo Julio - Astronomía Pampeana & Ezequiel Bellocchio AstroPilar)
April 2015 - Observatorio La Banderita, La Pampa, Argentina
---
DATA
Type: Dark Nebula
Apparent Magnitude: n/a
Apparent diameter: approximately 7 1/4 degrees
Distance: 7.000 light years
IMAGE INFORMATION
Optic: Canon EF 50 mm f 1.8 lens working at 2.8
CAMERA: Canon 60 Da ISO 3200 + 15 º C
FILTERS: none
Mount: none
SKY CONDITIONS: rural skies
EXPOSURES: (15 shots of 10 seconds each) 150 seconds of total exposure time
Calibration: no darks, no bias, no flats.
OBJECT DESCRIPTION AND IMAGE SESSION
Catalogued in the early 20th century by astronomer E.E. Barnard, the Pipe Nebula is a very well known object for observers enthusiasts. Well visible at naked eye from rural skies. This shaped pipe dark nebula obscures the center of the Milky Way with interstellar dust. The Pipe Nebula includes B59, B72; B77 and B78. This fantastic object covers an area of more than 7 degrees.
Having at hand a 50 mm f1.8 lens it was clearly a good opportunity to shot this object with the Canon 60 Da. Mount was not available, so we used just a tripod for taking very short exposure time shots. The good sky of La Banderita Observatory was responsible for collecting a good deal of data. Trail processing was done in Photoshop.