PK 42-4.1 AKA ABELL 62
AQUILA
(ra: 19.33,2/ dec -10:37')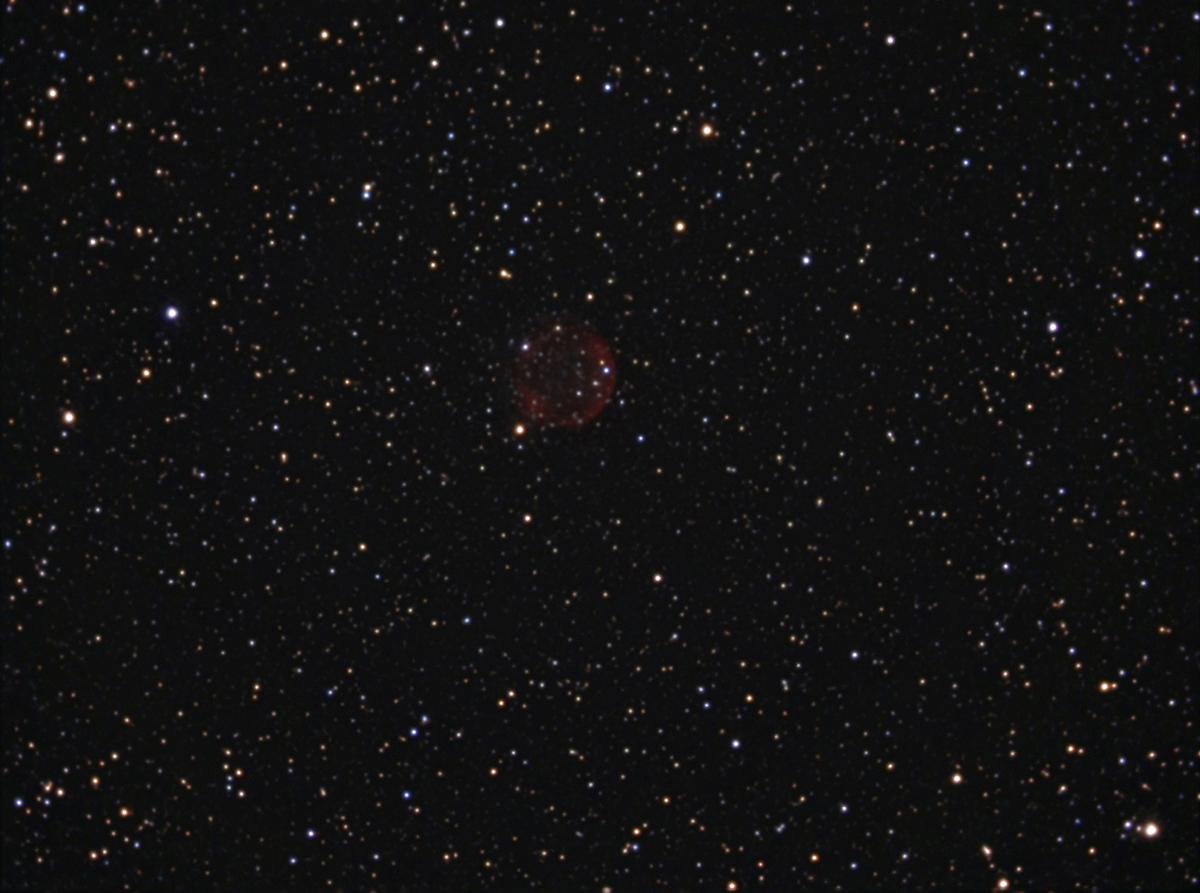 August 2009, Home Backyard in Martínez - Buenos Aires, Argentina
---
DATA
TYPE: Planetary Nebula
Apparent Magnitude: 14.7
Surface Brightness 16.78
Apparent Diameter: 161 x 151 arc seconds
DISTANCE: not found
IMAGE INFORMATION
SCOPE: Celestron SCT 8" working at f5
CAMERA: SXVF H9
GUIDING: William Optics ZenithStar 66
IMAGE ACQUISITION: AstroArt 3.0 - Control Interface 3.72 plug in
FILTERS: Astronomik Type II - Astronomik Ha 6 nm - Atik Filter Wheel
SKY CONDITIONS: urban skies - transparency and seeing regular
EXPOSURES: HaRGB (20,20,20,20) all binned 2X2
PROCESSING: Images Plus, CCD Sharp, Photoshop CS2
OBJECT DESCRIPTION AND IMAGE SESSION
This is the faintest object I have imaged so far. A very dim planetary nebula located in the Constellation of Aquila. The object was selected because its diameter and I believe it is not visible with regular telescopes. At least no trace of the PN while shooting RGB. Not much information nor pictures of this object. Nevertheless it was interesting to see the capabilities of the SXV H9 under urban skies.
PK designations stands for Czechoslovakian astronomers Perek & Kohoutek who publish a catalog of Planetary Nebulas in 1967
The picture was taken in bin 2x2 to get more light and then re sampled to 1392 x 1040 pixeles for processing. Finally the JPG file was reduced a bit for aesthetical purposes.