STOCK 14 & PK 294 - 0.1
OPEN CLUSTER AND PLANETARY NEBULA IN CENTAURUS
(IMAGE CENTRED AT ra 11:43/ dec -62:34)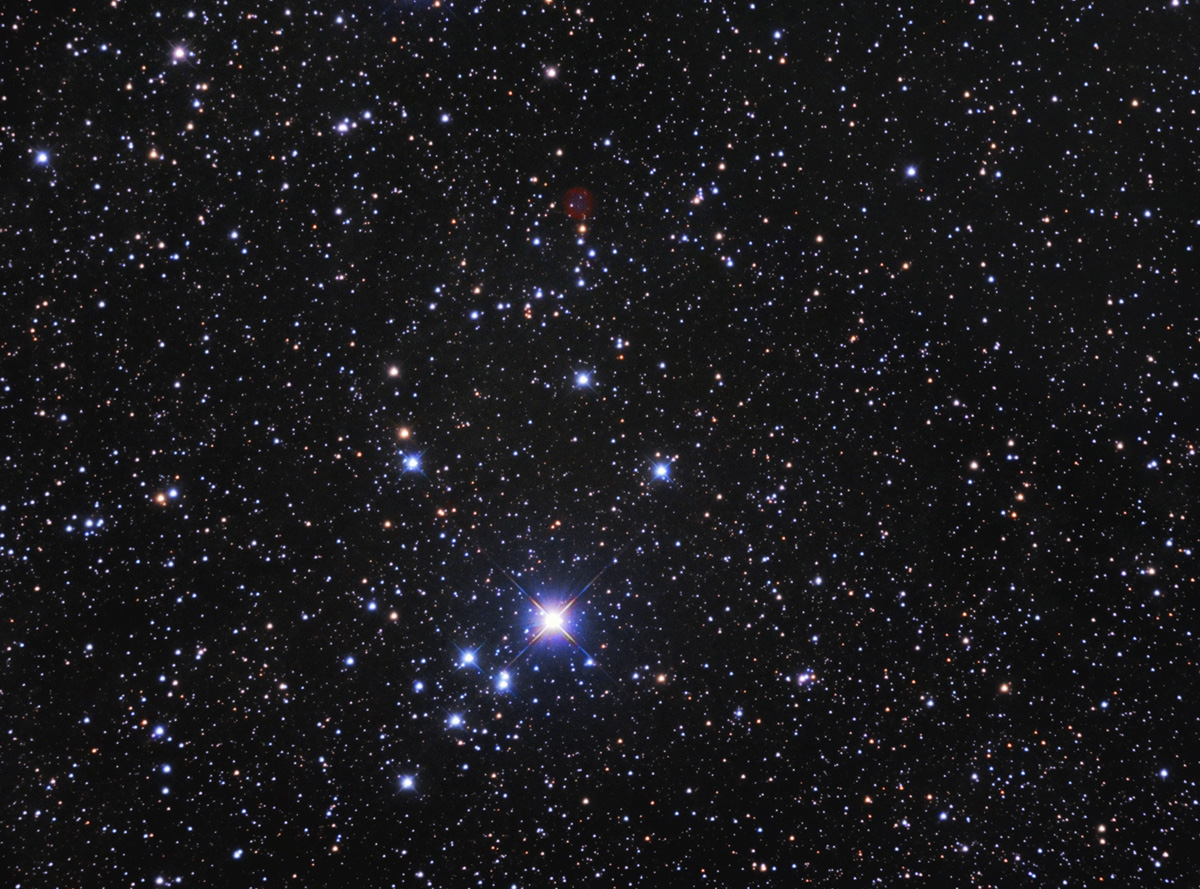 CLICK IN THE IMAGE FOR A HIGH RESOLUTION VIEW
April 2013, Home Backyard in Martinez, Buenos Aires, Argentina
---
DATA
TYPE: Open Cluster & Planetary Nebula
Apparent magnitude: 6.3
Apparent diameter: 4 arc minutes for Stock 14 and 1.1 arc minutes for PK 294 - 0.1
Distance: 2.500 light years
IMAGE INFORMATION
SCOPE: Carbon Fiber Ritchey Chrétien 8" f8
CAMERA: QSI 583 WS
FILTERS: Baader RGB, IDAS LPS 2 for all channels
SKY CONDITIONS: urban skies
EXPOSURES: LRGB (30,30,30,30)
OBJECT DESCRIPTION AND IMAGE SESSION
Stock 14 is a small but rather bright open cluster located in the southern constellation of Centaurus. The cluster is one degree to the north east from Lambda Centauri Nebula. It can be seen at the center bottom of the image. The bright star is V810 Centauri shining between 4.95 and 5.12 magnitude. 16 arc minutes to the west (up in the picture), we have PK 294 - 0.1 a Planetary Nebula of only 1.1 arc minutes of diameter.
The Stock catalogue is not very well known. It contains two dozen of objects. Most of the clusters are very loose and dim.
This image is part of a set of objects I have imaged from my home backyard while testing the 2" Idas LPS V2 filter through the whole baader filters.