IC 2220
TOBY JUG (aka BUTTERFLY NEBULA)
(ra: 07h 57m 15s/ dec -59º 09' 58'')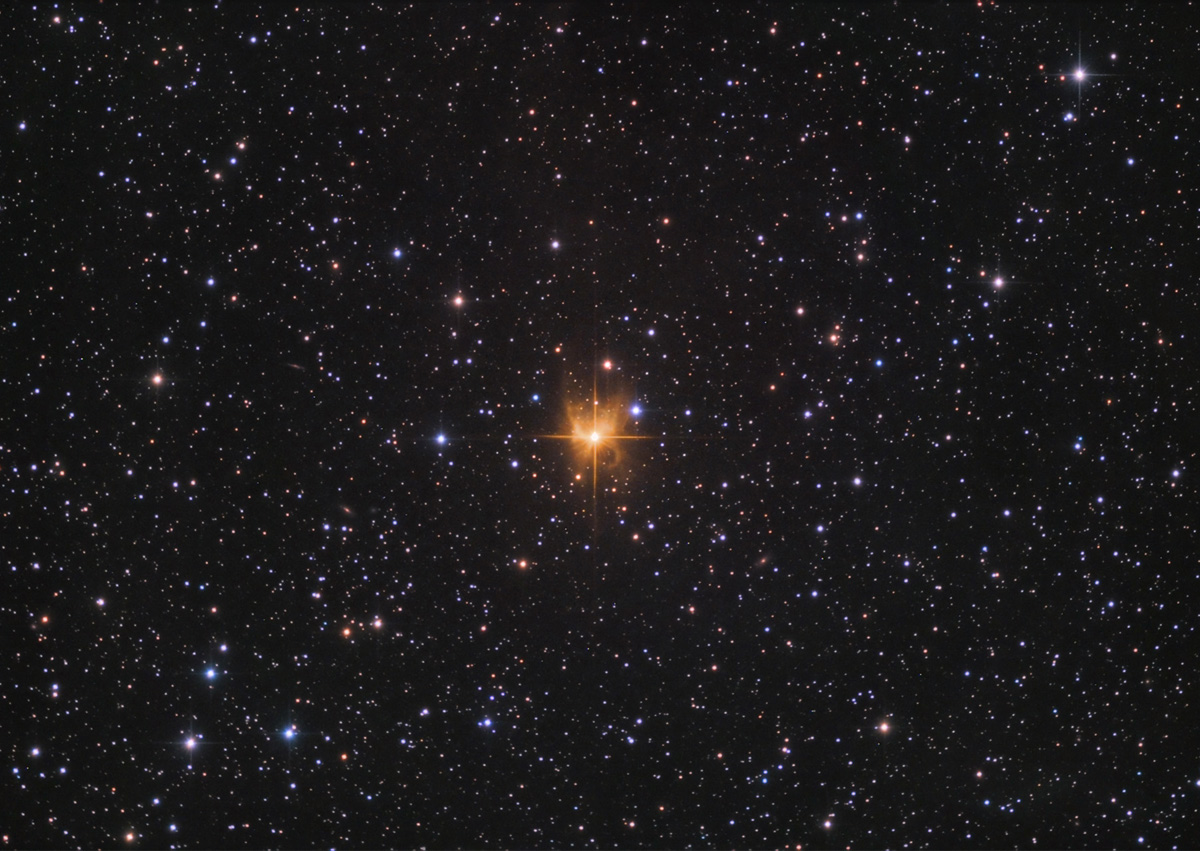 CLICK IN THE IMAGE FOR A HIGH RESOLUTION VIEW
November 2012, - Camping La Porteña, Areco, Buenos Aires - Argentina
---
DATA
TYPE: Reflection Nebula
VISUAL BRIGHTNESS: Central Star HD 65750 or V341 Carinae 6.2 - 7.1
APPARENT DIAMETER: 5 X 5 arc minutes
DISTANCE: 90 parsecs
IMAGE INFORMATION
SCOPE: ORION OPTICS UK 6" f5 Newtonian
CAMERA: QSI 583 WS
GUIDING: LodeStar in Synta 70/400 refractor / PHD Guiding
FILTERS: Baader LRGB Set
SKY CONDITIONS: Rural Skies.
EXPOSURES: LRGB (60,30,20,30)
OBJECT DESCRIPTION AND IMAGE SESSION
IC2220 is the result of the reflection of gas and star material coming ejected from the red giant HD 65750. It is clearly visible that the material emitted from the red star is not displaced equally in all directions. It is thought that the material is distributed via magnetic fields, electric fields or the rotation of the central star giving an irregular shape. Astrophotographer David Malin called this object the Toby Jug Nebula after the ornamental English drinking vessel or beer mug. For some others the shape resembles a similarity with a flying butterfly.
The object is located approximately at 1º 40' from open cluster NGC 2516.
---