NGC 2516 - (aka THE DIAMOND CLUSTER)
OPEN CLUSTER IN CARINA
(ra: 07h 58m 3s/ dec -60º 52')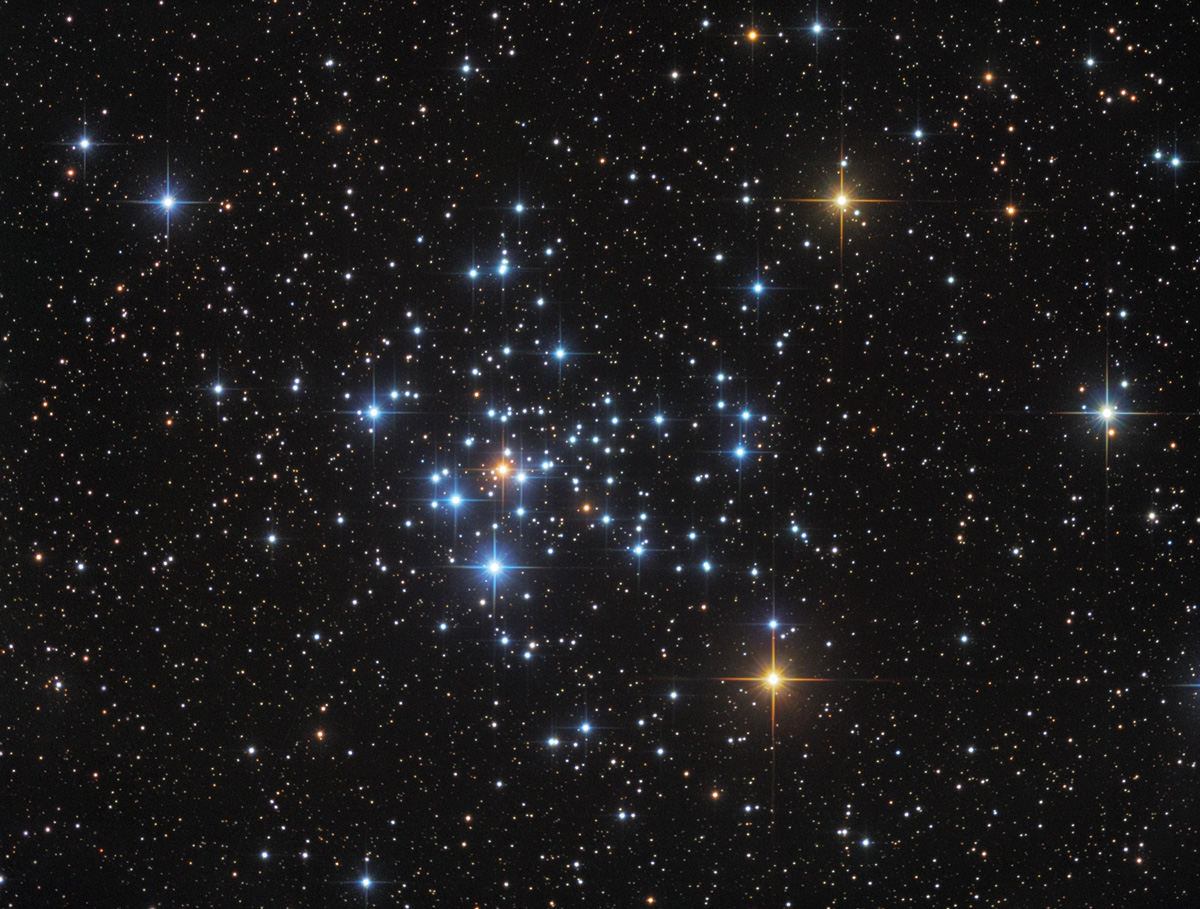 CLICK IN THE IMAGE FOR A HIGH RESOLUTION VIEW
December 2012, - Camping La Porteña, Areco, Buenos Aires - Argentina
---
DATA
TYPE: Open Cluster
APPARENT MAGNITUDE: 3.8
APPARENT DIAMETER: 30 arc minutes
DISTANCE: 1300 light years
IMAGE INFORMATION
SCOPE: ORION OPTICS UK 6" f5 Newtonian
CAMERA: QSI 583 WS
GUIDING: LodeStar in Synta 70/400 refractor / PHD Guiding
FILTERS: Baader LRGB Set
SKY CONDITIONS: Rural Skies.
EXPOSURES: LRGB (60,30,30,30) - RGB bin 2x2
OBJECT DESCRIPTION AND IMAGE SESSION
A bright and young open cluster in the constellation of Carina. It contains more than 100 stars. The brightest member is a red giant shining at magnitude 5. NGC 2516 is very easy to spot for the naked eye in darks locations. Since the cluster is rather big, binoculars tends to give the best view. Observers of binary stars will note that three fixed visual binaries are found in the cluster. All three have eighth-magnitude primaries and eighth- to ninth-magnitude companions. The Cluster was discovered by French Astronomer Abbe Lacaille in 1751-1752.
The object is located approximately at 1º 40' from reflection nebula IC 2220.
---