NGC 6242
OPEN CLUSTER IN SCORPIUS
(Image Centred at ra 16h:55m / dec -39:39)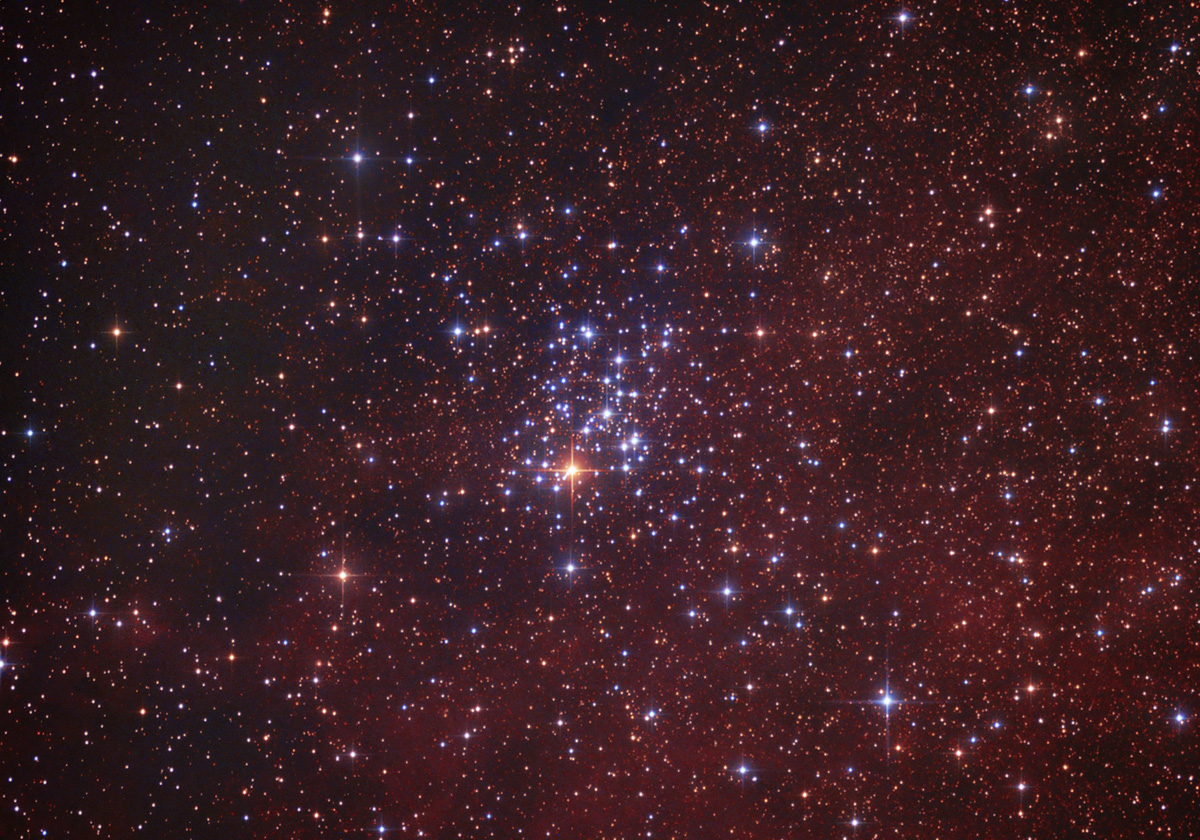 CLICK THE IMAGE FOR A HIGHER RESOLUTION VIEW
CLICK TO SEE NGC 6242 IN A WIDE FIELD VIEW
September 2015 - Camping La Porteņa, San Antonio de Areco, Buenos Aires, Argentina
---
DATA
Type: Open Cluster
Apparent Magnitude: 6.4
Apparent diameter: 9 arc minutes
Distance: 3900 light years
IMAGE INFORMATION
OPTICS: 8" f5 Orion Optics Reflector with Televue Paracorr working at 5.75
CAMERA: QSI 583 WS
FILTERS: Baader LRGB
MOUNT: Sky Watcher NEQ6
SKY CONDITIONS: rural skies.
EXPOSURES: LHaRGB (60,30,30,30,30) Ha + RGB shots at bin 2x2
OBJECT DESCRIPTION AND IMAGE SESSION
Deep south in the constellation of Scorpius lies this open galactic cluster which is close to the galactic plane. It is located at one degree to the north from IC 4628 nebula complex. In fact, the nebulosity in the image background is part of the mentioned HII region.
The cluster is marked by a bright yellow star (spectral type K5) which happens to be in the foreground but it is closer to us at a distance of 1000 light years. The age of NGC 6242 is estimated in 50 million years which is quite mature for an open cluster of this type.
The cluster was first noted by one of the most modern explorers of the southern sky: French astronomer Nicolas-Louis de Lacaille on his journey to South Africa in 1751 - 1752
---
NGC 6242
LABELLED IMAGE WITH IC 4628 COMPLEX IN SCORPIUS